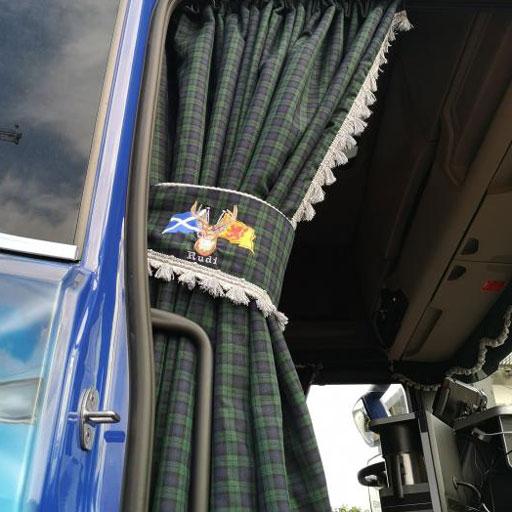 Made to Order Truck Tiebacks & Truck Pelmet Sets
Made to order Truck cab curtains, tiebacks and pelmet sets. Choose your fabric, trim, pelmet shape.
Our customers are delighted with our curtains… Each set is made to the customer's specifications. We work with either tartan or plain fabrics, all lined with blackout lining which has great thermal properties. We are very much led by our customers requirements, and aim not only to meet, but to exceed your expectations.
We create our own embroidery designs and can embroider almost anything you like including your own design.